Fundus Imaging Systems
TrueColor Confocal Imaging Systems*
iCare's range of cutting-edge fundus imaging devices provides unique confocal-based technology and captures ultra-high-quality, detail-rich images. EIDON and DRSplus models offer the advantage of TrueColor imaging and multiple modalities for images with higher accuracy.
The devices are fully automated, easy to operate, intuitive and require minimal staff training — Allowing for reduced waiting time, efficient workflow, improved patient comfort and experience.
*iCare DRS is a traditional fundus camera
Perimeters and Microperimeters
Perimetry and Microperimetry with Active Retinal Tracking
Perimetry is a crucial part in the diagnosis and monitoring of glaucoma, neurological and retinal diseases. Microperimetry is essential in detecting and monitoring macular diseases.
iCare's innovative perimeter and microperimeter, COMPASS and MAIA, combine visual field tests with real-time retinal tracker to compensate eye movement and non-mydriatic confocal fundus imaging.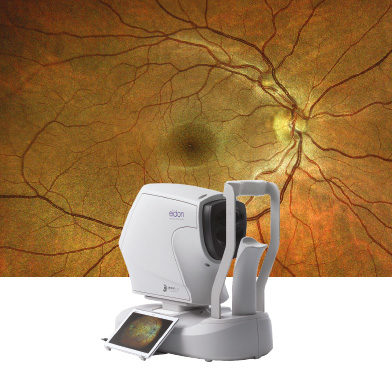 iCare EIDON
EIDON is the first TrueColor Confocal system combining SLO and standard fundus imaging
High-resolution | widefield views | multiple imaging modalities.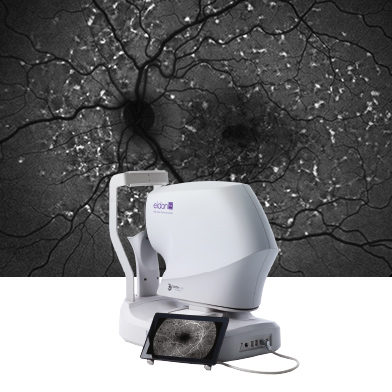 iCare EIDON AF
EIDON AF is a TrueColor confocal scanner with autofluorescence imaging capabilities.
High-resolution | Accurate Imaging | multiple imaging modalities.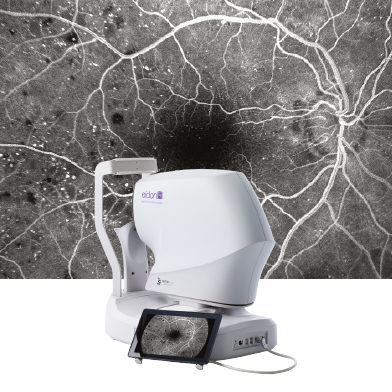 iCare EIDON AF
EIDON FA with automatic Fluorescein Angiography capability offers a complete suite of imaging modalities.
Ultra-High-resolution | Detail-Rich | Dynamic FA Video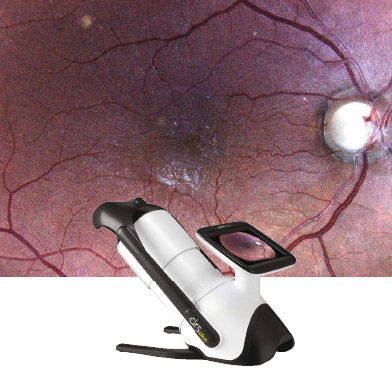 iCare DRSplus
DRSplus with TrueColor Confocal technology is an easy-to-use and patient-friendly device.
Multiple Imaging Modalities | High Quality | Detail-Rich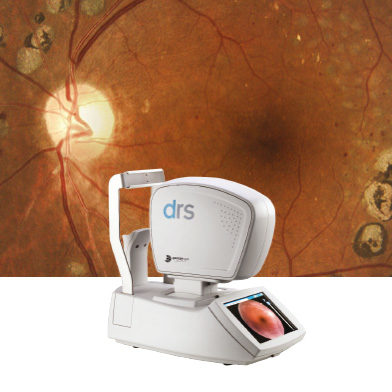 iCare DRS
DRS is fast and fully automated fundus camera that acquires high quality 45° color retinal images without use of a mydriatic agent.
High Quality 45° color retinal images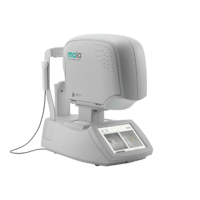 iCare MAIA
MAIA confocal fundus-controlled microperimetry combines visual field tests, fixation loss correction by real-time retinal tracker and SLO imaging in one exam.
confocal fundus-controlled microperimetry
VIEW PRODUCT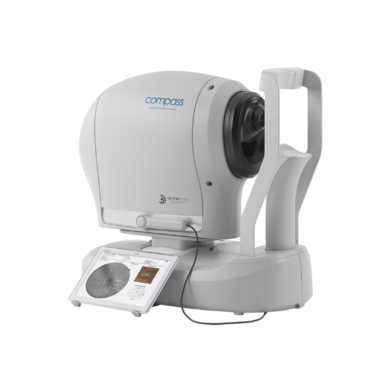 iCare COMPASS
iCare COMPASS is the first Fundus-controlled perimeter that can perform standard visual field tests, while delivering ultra-high-resolution confocal TrueColor fundus images simultaneously.
Fundus-controlled perimeter
VIEW PRODUCT
tonometers
Hand-held Rebound Tonometers
iCare tonometers use a patented rebound technology for quick and reliable intraocular pressure (IOP) measurements. The ergonomic design and intuitive user interface ensure safe and accurate operation of the instrument.
The tonometers are easy-to-use, handheld devices that require minimal training and improves clinic workflow. iCare also provides a home tonometer for self-measurement by the patient.
iCare CLINIC
The iCare CLINIC cloud software stores long term IOP data from the iCare HOME and iCare IC200 tonometers and provides tools for versatile analysis and reporting of the data.